Shirley K's is a leading national supplier of plastic storage trays and organizational trays. The highly durable and functional design makes these organizational trays ideal for a variety of uses. A wide variety of size and style alternatives as well as accessories allow you to create an organization system perfectly suited for any situation. The glossy material is available in a wide variety of colors making this system as attractive as it is functional. Made of non-porous material that's easy to clean and sanitize.
After first pioneering this type of product for school classrooms in 1962 with 12 sizes, we have grown the category to over 100 sizes to choose from and have helped a variety of other applications such as science labs, offices, industrial manufacturing and retail stores to better organize their storage. Ribbed side panels can be attached to the inside of cabinet walls to create slide out trays for a cabinet system, or the trays can be simply placed on shelves, in cubbies or mounted to underside of desks or counter tops.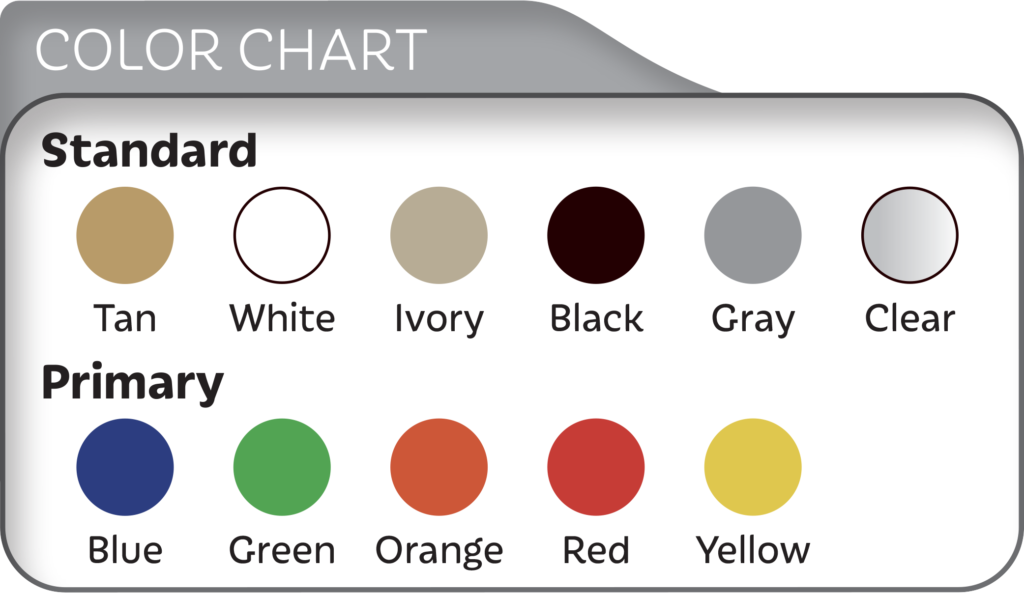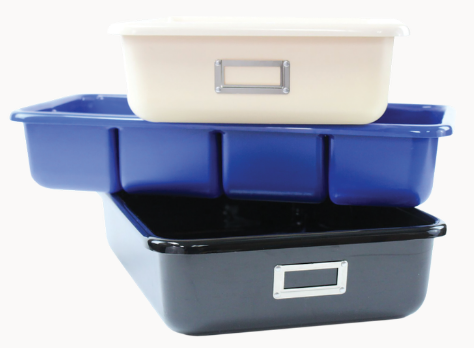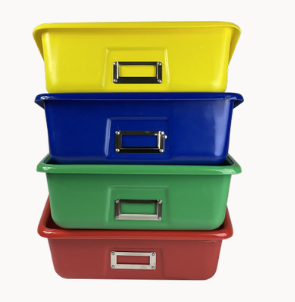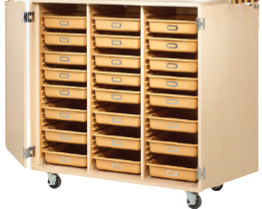 TABLE OF ALL STORAGE TRAYS, INCLUDING NON-STOCK ITEMS​
This list of all tray sizes is ordered by width since the width of the space that the organizational trays must fit in is usually what determines which tray to choose.

To download an Excel file with a sortable table of all organizational trays, click the Excel Icon here
STOCK ITEMS are stocked in tan color – minimum order qty=1​
Minimum for non-stock item=25
Our ribbed support panels can be installed on the inside walls of new or existing storage cabinets for the convenience of multiple slide-out trays in one unit. These panels can be attached with screws, staples or strong glue.​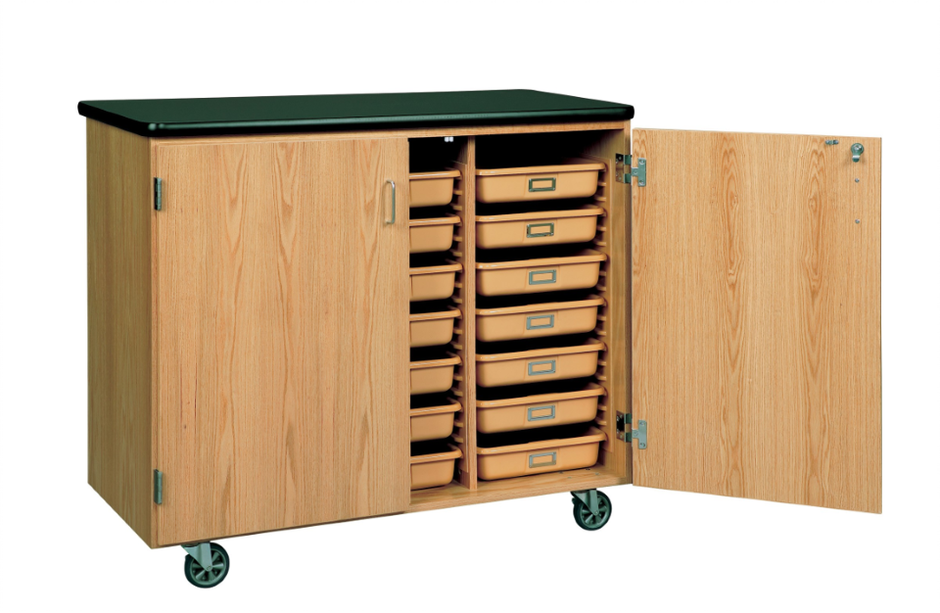 All panels are stocked in tan color – minimum order qty=1
Our aluminum rails are the perfect solution for quick access to items. They can be installed under project tables. They are perfect for pantries, workbenches, shelves, desks and anywhere that convenient tote access or storage is needed.​


Machined rails are stocked in aluminum material​ minimum order qty=1
Two styles of compartment trays are available to maximize the organization of small items. Fixed compartments for when the number of items that need sorted are consistent and removable dividers for when the number of compartments need to change from time to time.​
Made from impact resistant plastic, this organizer has two compartments and a very strong handle for grab and go usage. Easy to clean and dishwasher safe.​
Stocked in blue color – minimum order qty=1
This tray is made to fit inside lockable cash boxes used in team concession stands. The seven compartments are sized to conveniently sort change and cash.​
Minimum order quantity =25
Designed to lay in a drawer, this organizer holds 4 rows of standard ½ oz - 2 oz spice jars and presents them to easily find what you are looking for.
Minimum order quantity =25
There are three lids available that are compatible with multiple tray sizes. These lids hang over the top edges of the tray and snap onto the tray lip for a secure fit.
Minimum for non-stock item=25
A few miscellaneous trays have been developed for a variety of uses