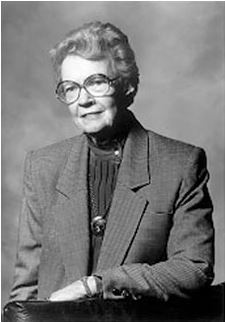 The Shirley K's Team is gearing up to exhibit at Ed-Spaces, the conference and expo on learning environments. This show is one that is near and dear to our hearts for many reasons and we are very excited to showcase our products starting November 2-4 in the Duke Energy Convention Center in Cincinnati, Ohio. Over the past few years, we have traveled and exhibited to a variety of industries that are aligned with our customer base but the Ed Expo allows us the opportunity to see almost 75% of our core customers.
Our namesake, Shirley K's, otherwise known as Shirley Knight attended this show for decades with her daughter, Julie Trischler in tow. Shirley designed our primary product line; school storage trays and accessories and the duo traveled across the US procuring school and casework manufacturers business. Shirley was a known legacy in the education equipment industry and today is still remembered at this show. It is a joy for Carrie Matheney, president of Shirley K's Storage Trays and Shirley's granddaughter to attend the Ed Expo and have long time customers share memories of Shirley's savvy personality and work ethic.
We are looking forward to catching up and expressing gratitude to our customers, learning about what is new and trending in the industry, and showcasing our new products in booth 1202. We hope to see you there!