As the New Year is well under way, like most individuals and businesses Shirley K's has been feverishly reviewing last years' accomplishments and short comings.  With any healthy perspective we believe there is always room for improvement and value goal setting as a navigational tool for the year to come. 
We have built our core focus and mission statement around quality, safety, and efficiencies.  As our company has grown and we are on the cusp of our 4th year in business we feel pleased and refreshed to be in a position that required our mission statement and strategic action plans to be dusted off and revamped.  In the year to come we will execute our energies toward maintaining quality relationships with our existing customers as well as leveraging our experience and capabilities to procure additional consumers in which we are equipped to produce for and serve. 
We are looking forward to attending business meetings, conferences, and professional development courses that will assist in accomplishing our goals. Each team member at Shirley K's has set personal and professional goals for the first quarter.  As the leader of our organization, I love encouraging team members to think about their long term goals and set plans to reach them.  Each day we try to move the needle a little step forward for each individual and together as a team.  I believe that in supporting our staff we are developing a positive work culture, and contributing to our local economy and community. 
A few key points that we have focused on are as such: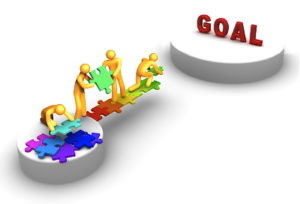 Setting attainable goals to avoid disappointment

Choose one professional development activity that is for the betterment of the individual and organiza

tion

Choose a goal that encourages innovation within daily work tasks

Think and work efficiently

Work smarter not harder

Contribute to a positive culture
Here is to hoping that the New Year has been off to a positive start for you and your colleagues.  If it hasn't yet, it's not too late to start!
Wishing you all the best in the 2017!
Hope to see some you at the following events:
OAMP | February 24-25 | Columbus, OH
Summit and Salute- WBENC | March 22-24 | New Orleans, LA
Catch the Wave- WBENC | April 18-20 | Louisville, KY
BMW – Supplier Diversity Event | April 6 | Greenville, SC