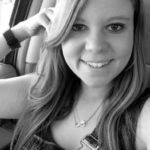 June 7, 1994 ~ March 23, 2017 (age 22)
I have spent the past four years pouring my heart, time, and energy into a family owned business that has built a foundation for creating jobs, producing quality products, and nurturing the American Dream.  Defining the American Dream as such; opportunity, economic stimulation, collaboration with fantastically smart and innovative people, and so much more.  Little did I know that in my own fear of responsibility and expectation for success that our staff would hold me up and share the responsibility that was not mine alone.
I have had the privilege of working with many individuals who have added value to our organization and to our customers.  My good friend and Office Manager, Amanda Huber, and I have googled more times than we would like to admit….. "how do you?"…… fill in the blank. Because let's admit it, there is not a manual for how to run a thermoforming business.     However, we have dug in knee deep over the years and gotten dirty in trial and experience.  All the while, our successes and pitfalls have resulted in growth and confidence.
At the end of the day, building Shirley K's has been all about the people. The customers, the staff, and the culture that is built in creating a place that is good to walk into each day.  A place that is safe, and encouraging, and motivating enough to make the team members and customers want to continue in our partnerships.
These partners have created a tremendous place to execute our days in.  After all, we are awake at work more than we are at home during the work week so the moments and relationships need to count.   Our Plant Manager, Dick Watts, always says, we are small yet mighty.
Our team is very regretful and heartbroken at the loss of a wonderful employee, Devin Hall.  Devin started with Shirley K's as a young and timid intern at the mere age of 18.  She was a superstar daughter and student.  She graduated with dual degrees in Digital Media and Ecommerce at the age of 20 and was immediately asked to join our team as a Sales and Marketing Coordinator.  Devin was talented beyond our comprehension as she single handedly built our new website, marketing pieces, literature, and  ecommerce accounts all the while juggling sales growth, customer service, and government contract procurement.   To say she was successful is an understatement, she was so much more.
So, as I reflect as a business owner, leader, and friend I write about this to create clarity not only for myself but for our team.  I have to walk into our company wide team meeting tomorrow and speak of hope and reflection when all I really want to do is bawl my little CEO head off (Devin would laugh at that).  Additionally, Devin would want and need me to walk into our meeting with my head held high with focus and strategy in mind.  But, I had a good friend tell me today, that it is ok to let my heart override business for a moment and be of comfort to our team.  So that is my plan. We will spend moments remembering our wonderful, kind, hardworking, friend and employee, Devin Hall.
May we all take from moments of tragedy, bits and pieces of joy, goodness and inspiration to keep us moving forward.   As Devin so loved, I will quote Andy Grammer "This is your masterpiece, don't forget to dream and taste the colors in the air that you breathe."   All this time I thought I was teaching her about life, and now I know she was the one teaching me.