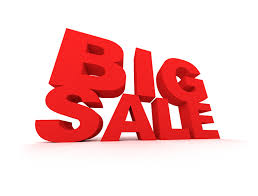 You don't want to miss this AWESOME SALE!
Shirley K's would like to invite you to our Cash and Carry event.
It's almost time for BACK TO SCHOOL.
August 1-31
Monday through Friday 9:00 AM – 4:30 PM @ Shirley K's Facility
Cash & Credit Cards Accepted While Supplies Last
 See the list below of our discounted items that will be available.
ALL TRAYS $3.00 EACH OR 4 FOR $10.00
Located across from Nickles Bakery at 1150 Newark Road, Zanesville, OH 43701 Use church entrance
For more details contact us at:
Office: 740-868-8140