Shirley K's versatile boot/drip trays are used in the base of lockers and furniture units to catch drips from wet footwear, umbrellas, and chemical spills. Other uses include classrooms, yoga studios, garages, foyers, mudrooms, and vehicles.
Colors available: Ivory, Silver, & White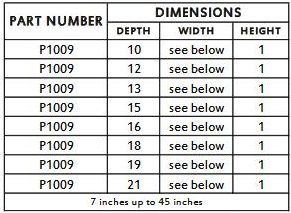 Shirley K's all-purpose Pet Bed makes any pet feel happy and secure! Measuring 30" x 30" x 8" and is suitable for most furry friends. The durable polyethylene material is easy to clean and lightweight – only 6 1/2 pounds.

Our sensory tables are the perfect addition for any learning center, play area, daycare, occupational therapy room and home. Fill with sand, water or a variety of other items for hours of fun! Designed to be purchased to fit into existing units. Featuring a small hole in the center and plug for mess free emptying.